News
Covid-19 cases could reach 49,000 a day within weeks unless infection rates slow, chief scientific adviser warns
The UK could soon see 49,000 new cases of coronavirus every day unless action is taken to drive down the current rate of infection, the government's chief scientific adviser has warned.
Sir Patrick Vallance told a Downing Street briefing that the number of new COVID-19 cases was doubling roughly every seven days.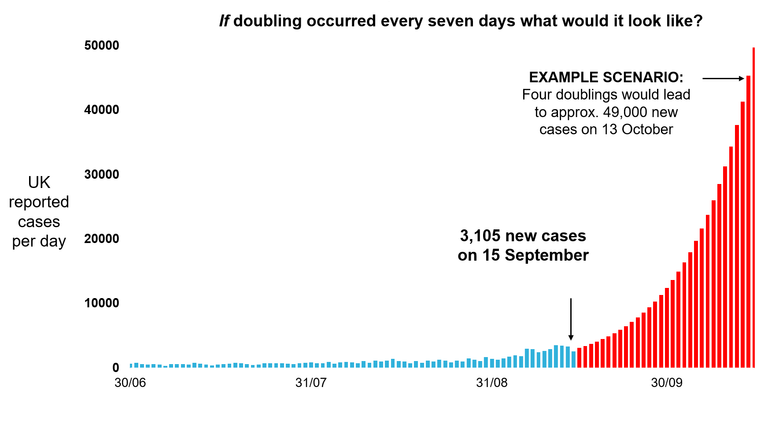 The briefing came as Prime Minister Boris Johnson considers tightening measures to stop the spread of the virus.
Sir Patrick said that, if the current growth in cases continues unabated, the UK will be seeing about 50,000 coronavirus cases a day by the middle of October.Advertisement
This would translate to "200-plus deaths a day" by mid-November.